If you'd like to share a patient with a co-worker or physician you can do so directly from the mobile app using the Share link below the patient card in the Risk List, or the share icon (up arrow) in the patient details carousel.
Select the recipient from the list of available SAIVA users in your organization, type a comment (mandatory) and tap Share Details.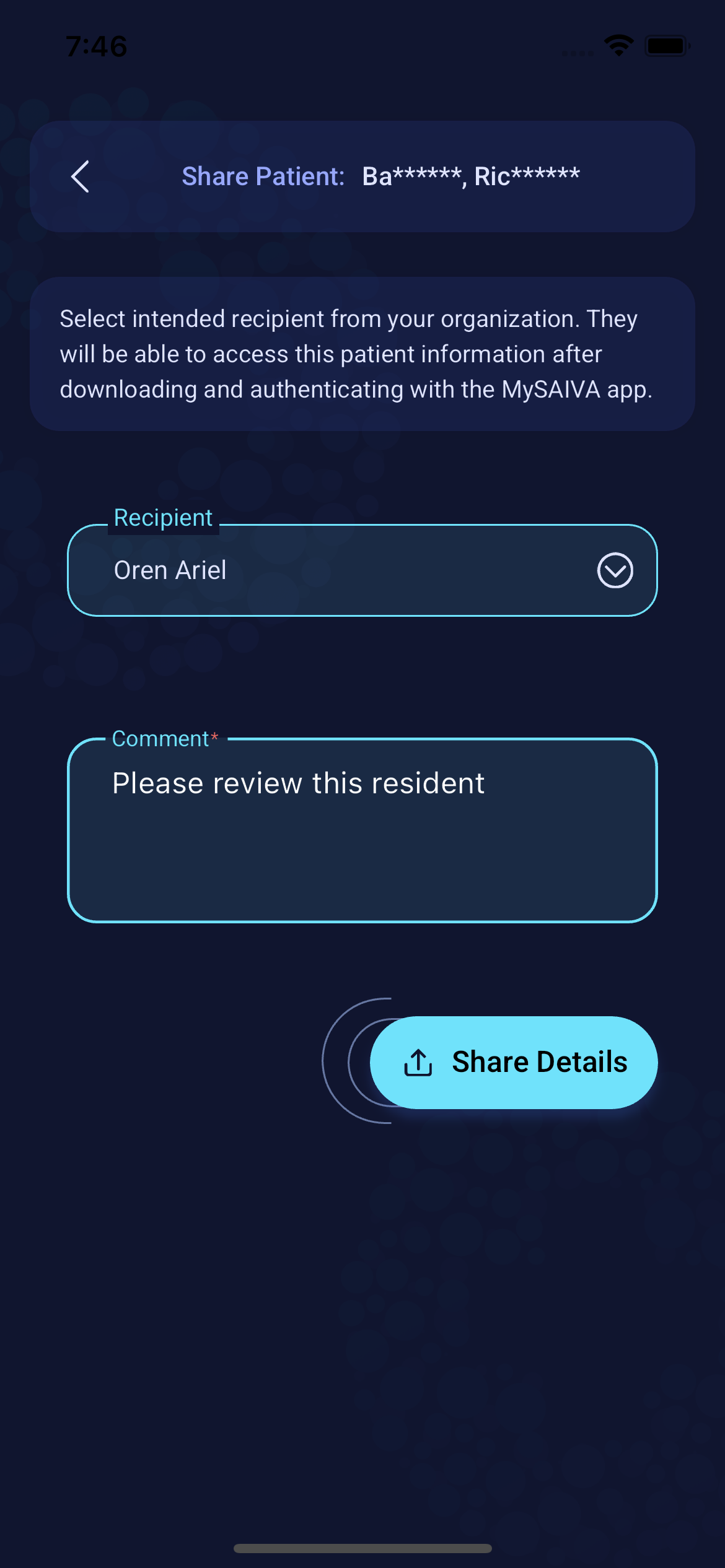 An email will be sent to the receiving party containing the comment and a link to the shared patient:
This message is effective only when using a mobile email reader on a device that already has the MySAIVA Mobile App installed.
Tapping on the enclosed link will open the MySAIVA app patient details carousel.