Sending Invitations
In order to invite a user to MySAIVA follow these steps:
Navigate to the Users module of the MySAIVA Web Portal.
Click the Invite User button
Enter the user information - Name, Title, Role (User or Administrator), User Capabilities and the assigned facilities
Click on Save Changes to send the invitation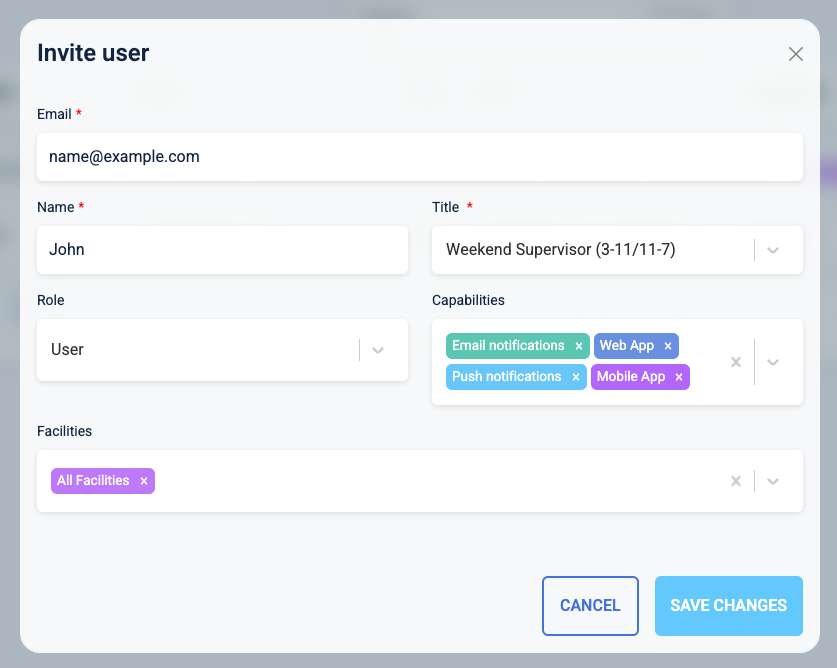 Managing Invitations
You can view and manage sent invitations from the Users module under Invited Users.

By selecting the three dots to the right of the invited user info you can resend the invitation or delete the invitation.