SAIVA will attempt to set up the facilities automatically for which predictions will be calculated. However, you can expect the facility supplementary information such as the address to be incomplete. In the event the facility information is incomplete or has changed, you can edit the facility of information for your organization from the Facilities module.
Clicking on the Facilities module will show the complete list of facilities for your organization: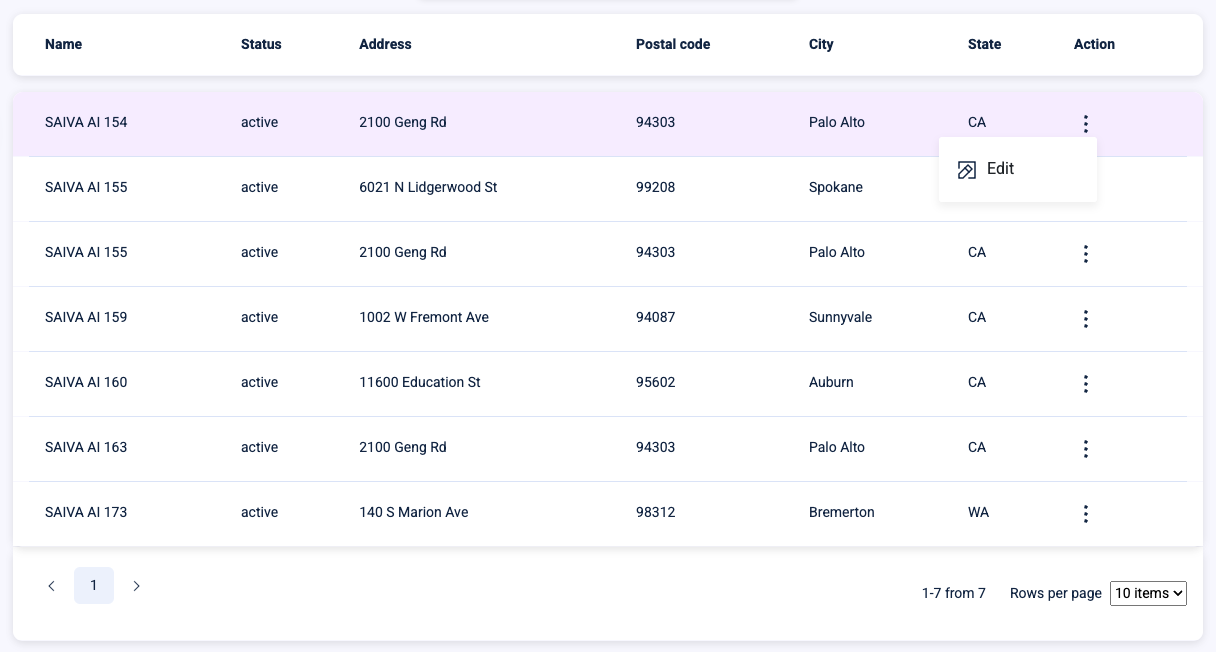 Click on the three vertical dots to show the Edit option. Click Edit to specify and save the modified facility information such as the facility name and address.